Cantilever scaffolding is a separate scaffold built to angle out from a structure as such cantilever scaffolds are usually sited near balconies for access. This is used when obstacles on the ground or narrow pathways prevent basing the scaffolding on the ground. Cantilever scaffolds are easy to erect and can support an average workman and supplies. Using a cantilever style eliminates the requirement for poles and frame be erected in front of building. At ultimate scaffolding we provide cantilever scaffolding service for all sizes of commercial, construction and domestic projects.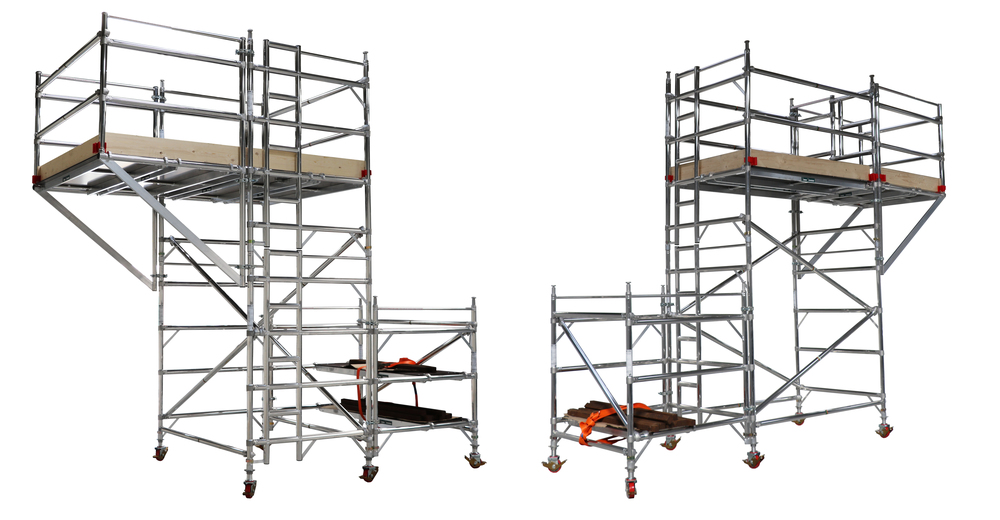 1. Versatile: Best suitable for access or formwork support.
2. Easy to stand: Just a simple connection of the ends in one locking action.
3. Safety: Timely tested and Proven design with safety accessories
Features of a good cantilevered scaffolding
Ultimate Scaffolding assures you assures you that our cantilevered scaffolding is stable and it can withstand any kind of weather and has the following features:
barriers to or edge protection in place
planks of uniform in size and in good condition
safe way for the entry or exit for user and loading materials
a wide work platform and is positioned horizontally
Risk Control Measures & Safety Management
Ultimate Scaffolding takes everyone's safety at priority and strictly implements following risk control measures :
Beams are designed and positioned according to the scaffolding plan and the requirement of engineer.
A certification from a competent person citing that the supporting structure can sustain the cantilevered structure.
Preferred methods are followed when fixing the inboard length of the beam to the structure.
GET IN TOUCH FOR YOUR NEXT PROJECT